If you book or buy something from our website, by using one of our affiliate links, we receive a small commission. However, you will not incur any additional costs. Thank you for supporting our Travel blog.
Distinctive, Rare and unequal - The first 100% clean energy island
Have you dreamed of staying at an undiscovered location?
Ilha do Fogo, or Fire Island, is a once-in-a-lifetime, bucket list destination offering unprecedented experiences for marine life enthusiasts. The accommodation of Ilha do Fogo is linked to Unfound Africa's portfolio of unparalleled destinations and undiscovered locations.
This tiny island was formed on a rock pinnacle left by Africa's 'great rift', which separated Madagascar from the continent.
Interestingly, northern Mozambique is known as the migratory corridor for endangered whale sharks and apex predators, including bull and hammerhead sharks. Mantra rays, Devil rays and Stingrays are frequent visitors to the reefs. Moreover, the sandy beach is a breeding ground for several species of endangered sea turtles.
Fire Island Conservation Project was established to address the environmental threats (i.e., poaching, pollution and irresponsible fishing) and put measures in place (i.e., anti-poaching units, sustainable long-term social development, tourism) to protect and conserve marine life. 
The following organisations were established in Mozambique to focus on marine conservation:
Fire Island Turtle Protection Programme
Marine Mega-Fauna Foundation
Maputo Special Reserve Turtle Monitoring & Protection Programme
Centro Terra Viva – Turtle Tagging & Tracking
Ilha do Fogo is located within Africa's largest coastal marine protected area.
This remote, tiny island is 1800 kilometers northeast of Maputo, Mozambique. It offers breathtaking scenery and unspoiled marine life. This 42-hectare island forms part of the Primeiras and Segundas Archipelago.
What makes Ilha do Fogo unique ?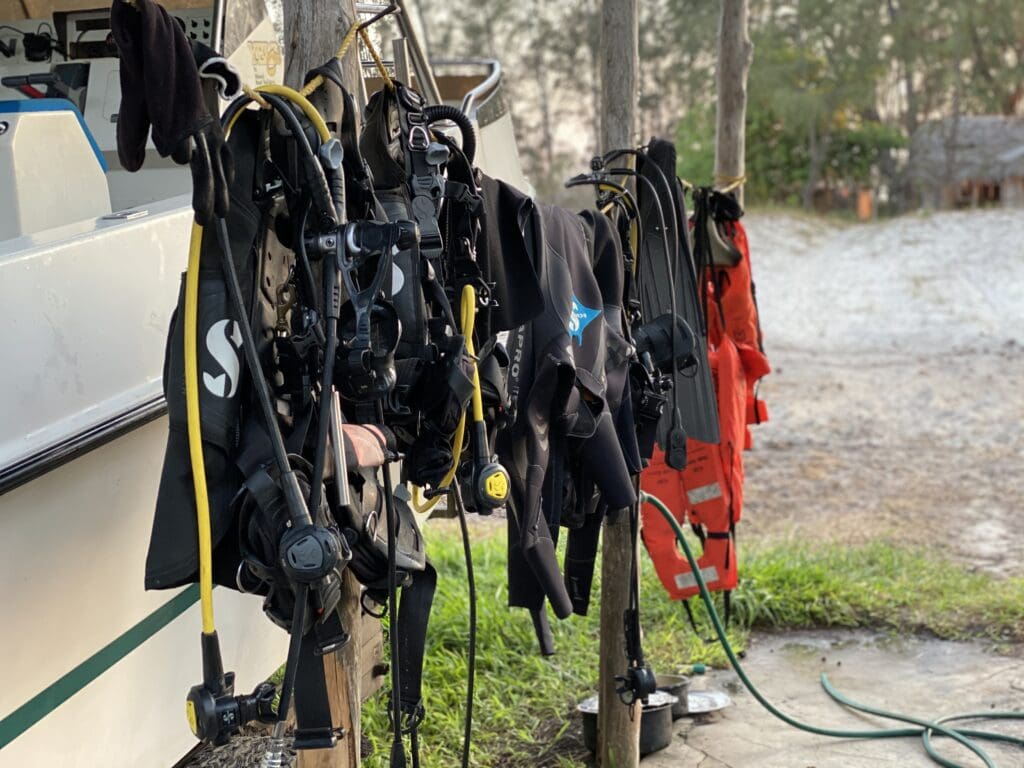 The malaria-free island is a refuge for the world's most vulnerable marine species, the sea turtles. 
It is the best scuba diving resort, offering incredible opportunities to explore 150km of flawless reef, boasting 450 corals.
Since November 2022, this one-kilometre wide and 3.5km circumference island runs on 1005 renewable energy through their 120 KW solar plant.
This tiny island allows guests to discover unknown reefs and help with conservation efforts to protect the island's imperilled inhabitants, such as the endangered Hawksbill turtles.
The 'lodge' has an environmentally friendly decentralised wastewater system that uses minimal energy to protect the island and ocean.
Guests are given insider information about the island's flora and fauna.
Megafauna seekers can expect to see whales from early May to December when the southern right and humpback whales migrate to warmer waters.
Because the island has a long stretch of untouched coral reefs and mysterious drop-offs just meters off the coastline, it amazes even seasoned divers.

The island offers unparalleled uniqueness to inspire and motivate guests to protect their biodiversity and culture.
What is the accommodation like at Ilha do Fogo Island?
Fire Island has recently opened for eco-tourism while carefully considering the environmental impact. For example, as no fresh water is available on the island, a rainwater harvesting system was installed using sundomes and a small desalination plant.
Guests can enjoy the ten stilts' elevated ensuite tents. Each tent provides comfortable bedding for two guests.
Because the 'lodge' wants to keep guest capacity to a minimum, a maximum of 20 guests will be accommodated at a time.
Why you should consider visiting Fire Island
A percentage of the proceeds from Ilha do Fogo and all Unfound Africa bookings are donated to Fire Island Conservation projects. 
Unfound Africa aims to share the beauty of Africa and its undiscovered locations with discerning guests who wish to contribute to protecting their biodiversities and culture for future generations.
Their collection features the following unique establishments:
Kilima Sanctuary, Mozambique
The Monarch Villa, Mozambique
Loggerhead Beach Villa, Mozambique
Leatherback Beach Villa, Mozambique

Vida Nova Kruger

, South Africa
Sani Pass Tours, South Africa

Vida Nova Retreat

, South Africa

Mkuze Falls

, South Africa,
Klaarstroom Hotel, South Africa

Ilha do Fogo,

Mozambique
To get inspired, you can read more about 2024's emerging adventures for Bucket List Travel, click here.
Current discounts from Unfound Africa
Unfound Africa frequently offers great specials and packages. 
Spring Special! Guests staying at Leatherback Beach Villa, Loggerhead Beach Villa, or the Monarch Villa in Mozambique qualify for a two-night stay at US$ 313 per person per night. Offer valid until the 14th of December 2024.
Travellers can receive 15% off at Klaarstroom Hotel in the Karoo when booking two or more nights online. Offer valid from the 1st of November to the 15th of January 2024.
Stay for 3, pay for 2. This limited offer is valid for Vida Nova Retreat from the 1st of January 2024 to the 30th of September 2024.
South African & Mozambican Nationals Beach Break Special. Guests staying at Leatherback Beach Villa, Loggerhead Beach Villa, or the Monarch Villa in Mozambique qualify for a two-night stay from only R3080 (MZN10,780) per person per night. Offer valid until the 14th of December 2024.
For more specials, visit their website here.
Ilha do Fago is the ideal hideaway for adventure seekers who need a unique experience which is only available to a selected few. 
Press Release by Fire Island Conservation
In order to protect Ilha do Fogo's habitat, for all wildlife, the island's directors vowed to keep the island as low-impact on the environment as possible. 
Many islands are powered almost entirely by fossil fuels, however, the environmental impact of producing this type of energy went against everything the Fire Island Conservation team is working towards. 
The NPO's chief of operations, Jan van Deventer, states "Running Ilha do Fogo purely on solar energy just makes sense. We had already developed a number of solar stills to harvest fresh water on the island, so the transition to run all our energy needs on solar power was the logical next step."
The 120KW solar plant was installed on Ilha do Fogo in November 2022. Although the island has accommodation for guests in the manner of 'floating' ensuite tents, it has only recently opened up to eco-tourism. With the solar system currently operating at a fairly low usage level, it is generating an average of 6000 kWh per month. This translates to a reduction of around 70,000 kg of CO2 annually. However, it can easily generate 13,000 kWh per month to accommodate our guests on the island, which equates to an annual reduction of 156,000 kg of CO2.
The project's conservation manager, Esther Jacobs, states "The island is truly a biodiversity hotspot and we aim to do everything in our power to protect its marine and terrestrial populations. Running on diesel-power energy goes against our ethics. Not only would this type of energy create a huge carbon footprint just in transporting fuel to the island, but would also emit pollutants, including nitrogen oxides, sulphur dioxide, and particulate matter, which can be harmful to the wildlife."
Even the accommodation was carefully considered to minimise any environmental impact.  "There are 10 tented suites sitting atop platforms that were built to ensure the existing ecosystems and vegetation stayed intact," says Jan. "With each tent sleeping two people, we could feasibly have 20 guests staying at any given time. However, we want to keep guest capacity to a maximum of 12, ensuring our impact remains at a minimum."
Ilha do Fogo accommodation is part of Unfound Africa's portfolio of unparalleled destinations and undiscovered locations. Each offering in the collection has been selected for uniqueness, inspiring guests to protect their biodiversity and culture. A percentage of the proceeds from all Unfound Africa bookings are donated to Fire Island Conservation projects. 
You can read more about Fire Island Conservation on their website.
SUBSCRIBE to be first!
Subscribe to our blog to be notified of EXCLUSIVE deals from hotels, lodges, vendors, etc. limited to our followers. No SPAM!