If you book or buy something from our website, by using one of our affiliate links, we receive a small commission. However, you will not incur any additional costs. Thank you for supporting our Travel blog.
In September of this year, I made our first trip to Greece. What was supposed to be my husband's 50th birthday celebration holiday could only materialise two years later due to COVID restrictions and travel bans for South Africa.
Nevertheless, it was worth the two-year wait as we extended our planned initial trip to include three islands: Santorini, Mykonos and Milos. The highlight of our trip was Santorini, with its incredible sunset views.
Although we thoroughly enjoyed Mykonos with its spectacular beaches and beautiful shopping alleys, it was extremely touristy and overpriced.
If you're curious about my takes on Mykonos versus Santorini, click the link to read this article now.
Planning your trip to Mios
When we planned our trip, we watched many YouTube videos of our favourite bloggers before deciding which islands to visit over the two weeks.
Milos, particularly, caught our eye as it is rumoured to be the next luxury destination in Greek tourism.
Not surprisingly, in 2021, Milos was voted the best Greek island by millions of Travel & Leisure readers. Moreover, Milos kept popping up on our Instagram feed as the island with crowd-free beaches and towns, crystal clear water, and authentic Greek hospitality.
We couldn't be happier to have made this choice. Milos was everything we anticipated and more!
This review will share valuable tips and details about our four-night stay at the Artemis seaside resort in Milos and the hotel's most noteworthy features and facilities. I will also recommend fabulous restaurants nearby and suggest things to do in the area.
Best attractions in Milos
Milos is in the southwestern part of the Cyclades. It consists of mysterious rock formations, colourful soil and several pristine beaches.
Milo's volcanic history is evident in the island's many caves and geological rock formations, particularly at Kanavas, Papavragras, Skia Caves and Kleftiko Cove.
Many archaeological sites exist, such as the early Christian catacomb, the Bronze Age settlement of Phylakopi and the interesting mining museum.
What is the capital of Milos?
Plaka is the capital of Milos, and Adamanta is one of the biggest natural harbours in the Mediterranean. 
How big is Milos?
Milos is a small island that measures about 23 km from east to west and 13 km from north to south, and it is estimated at around 151 square kilometres. 
Is it easy to rent a scooter in Milos?
We rented a scooter from Apollonos Sunshine for 30 euros per day to explore the island. They delivered the scooter to our hotel.
What do you need to rent a scooter in Milos?
You need an A1 bike license to rent one, and the cost of petrol is around 10 euros to fill the bike. 
Is Klima worth visiting?
Before leaving home, our bucket list item was a visit to Klima with its multi-coloured fishermen's houses referred to as 'syrmatas'.
It was a leisurely 14.6 km ride from our hotel to Klima, and we found parking nearby.
The area is trendy, particularly for Instagrammers. While the houses no longer serve their original purpose, it is still beautiful to admire the authentic structures that have been converted into holiday accommodations. Klima is one of the most picturesque spots on the island.
Where is Paliochori, Milos?
Artemis Deluxe Rooms is well-situated in Paliochori. It is about 10km from the port in Adamantas, 7,6 km from Sarakiniko Beach and 7,6 from the airport El. Venizelos. 
From Athens, it is a 30-minute flight to Milos and a 3 to 4-hour ferry trip from Piraeus port. 
How to book a ferry from and to Milos?
Milos is well connected with ferries to other islands. For example, we connected from Santorini to Milos and then onto Mykonos from Milos.
We paid 235 euros for two Seajet business class tickets from Milos to Mykonos -highly recommended! The trip took 2 hours and 45 minutes.
The Seajet trip from Santorini to Milos took 2 hours and 15 minutes.
We booked our trips with  Ferries.gr. However, Ferry Hopper has a user-friendly app that makes it much easier to access their tickets. 
Is it better to take a fast or slow ferry?
Definitely a slow ferry! We answer this question in more detail and other ferry-related questions in our article "The shocking truth about Greek Ferries".
Our experiences with ferries deserved a feature article of their own. You must read this article if you've never been on a ferry in Greece. I  wish I had done more ferry homework before booking our trip to Greece. My article will hopefully save you money and a lot of agony.
Overview of the Artemis Deluxe Rooms, Milos
Artemis Deluxe Rooms is a 4-star luxurious ocean-side hotel at Paleochori, Milos. It is renowned for incredible views of the Aegean Pelagos from the comfort of your ocean-view patio with a built-in jacuzzi or pool.
They attract beach lovers who enjoy high-level service, families who want authentic experiences or couples seeking next-level romantic settings.
The hotel is family-owned, which is probably the reason for the warm hospitality when you reach the hotel.
How much does a hotel shuttle cost?
As previously mentioned, we travelled from Santorini to Milos by ferry, and the hotel's shuttle service picked us up at the port. The charge for this service was 30  Euros one way for the two of us. Upon arrival, we were met by Aliona, who gave us a tour of the resort and facilities. None of the other hotels we stayed at gave us such an incredibly warm welcome.
The hotel offers nine room types (yes! you read correctly! NINE): deluxe double room with sea view, deluxe double room with garden view, deluxe family suite, deluxe junior suite with garden view, deluxe suite with sea view and jacuzzi, superior suite with private pool, superior suite with sea view, suite with sea view and mini pool, signature suite with sea view and hydro massage.
Pro tips when selecting a room type
PRO TIP: The various types of rooms are spread over three buildings on the property, so you have to be smart when choosing your room. 
It's not so much about the type of room but rather about its location!
Most of the rooms have breathtaking sea views and most feature private patios. Some of the rooms, with private pools, have disappointing views. More about this later in this article.
The style and character of the hotel are modern, tranquil, and clean-lined. The hotel's predominantly white and natural tones perfectly complement the turquoise ocean and surroundings. 
BEST beach bar in Milos
Our favourite spot, the Aqua Loca beach bar, with designer beanbags, is the best place to enjoy incredible ocean views while sipping on ice-cold signature cocktails.
This beach bar gets our vote for the most Instagrammable spot on the island!
The stunning rim-flow pool has many sunbeds (see photos). Here you can enjoy summer cocktails, snacks and traditional Greek food from a mouth-watering menu.
Who would enjoy this hotel in Milos?
As mentioned earlier, this hotel is ideal if you're looking for spectacular ocean views, warm hospitality and incredible Aegean scenery. 
Moreover, this hotel knows how to make guests feel welcome and valued. 
The staff is super friendly and goes out of their way to meet guests' needs.
The Deluxe Rooms of Artemis, Milos
We stayed in the most glamorous signature suite with a sea view and hot tub (number 502). Our room had a large sliding door opening onto a patio with a jacuzzi and breathtaking ocean views. The room had a small shower, a glass door, a single vanity, and luxurious Apivita amenities. It also had a small bar fridge. The room had a coffee and tea station with a capsule coffee machine (unfortunately, without milk or sugar). The room was fitted with a smart TV with Youtube and Netflix.
Although our King size bed was super comfortable and faced the ocean, it had no bedding besides sheets. This was highly disappointing, considering how fabulous the rest of the room was (we had to ask for more bedding). Moreover, the room had no cupboards besides a gorgeous open rail with a few hangers.
The cost for this room was 3490 euros, including breakfast for four nights during the second week of September 2022. There is an additional 3 euros per night charge for the tourism levy, which is standard in Greece.
Facilities of Artemis Deluxe Rooms in Milos
Artemis Deluxe Rooms has a stunning rim-flow pool with magnificent ocean views and several well-positioned pool sunbeds and beach cabanas. A lovely spa onsite offers a selection of beauty and wellness treatments. Although we didn't try out the spa for ourselves, we were given a tour of their facilities which looked very welcoming and tranquil. 
There is a magnificent beach (no need for water shoes), so we spend most of our time in Milos relaxing on their fabulous beach beds and sipping on cocktails instead of discovering the island!
Although the hotel has the Roots restaurant onsite, we preferred eating at Pelagos (on the left side of the hotel – facing the ocean) and Sirocco restaurant (on the right side of the hotel).
The beach cabanas are not only for the exclusive use of the hotel, and residents can pre-book a specific bed with the reception for the day. At the time of our visit in September, we never had to pre-book a sunbed.  
The concierge desk can book several day trips for you, including fabulous boat trips leaving from the hotel's shore.   
Why stay at Milos Deluxe Rooms?
We loved waking up to the sound of the ocean (we slept with our sliding door open) and having the most magnificent view from our patio.

The best part about having an ocean-view room is that you don't have to leave your room to enjoy the spectacular Aegean scenery. We stayed in a very new part of the hotel, and we were one of the first people to enjoy our stunning room.

We liked that the hotel is within walking distance of our favourite restaurant, 'Sirocco' and directly on the beach (this is what we missed the most at Santorini and Mykonos). Sirocco restaurant served the best food we had on our entire Greece two-week trip! 

The staff from Artemis deluxe Rooms are warm and welcoming to all guests. Aliona needs a special mention.
Although The Root restaurant has the most spectacular ocean views, their food didn't impress. This restaurant was also not very popular with guests as there were regularly only a few  tables occupied over our four-night stay.

The breakfast was good, with an exciting variety of dishes. However, their dinner al la carte menu options were limited, and the food very disappointing.

Pro Tips

Visit the 'Sirocco' restaurant next door for excellent food! We had two lunches and two dinners there, and we had an incredible experience each time. We cannot recommend this restaurant highly enough!
Plaka, 14.6 km
Klima, 14.6 km
The Christian Catacombs, 14.8 km
The Ancient Roman Theatre, 16.9 km
Sulfur mines and Paliorema beach, 5.6 km
From Athens, it is a 30 minutes flight to Milos and a 3 to 4-hour ferry trip from Piraeus port. Milos is well connected with ferries to other islands.
Strong Wi-Fi is available in all areas and is free of charge
Parking is available onsite (no reservation needed)
Direct beach access 
The high season in Greece is from June to August. However, we recommend visiting in the off-season from mid-April to the end of May and the beginning of September to mid-October.
Best features of Artemis Deluxe Rooms
Stylish, modern designer suites with spectacular ocean views
The signature sea view suite has a hot tub on the patio with a magnificent view
Super hospitality from all staff
The resort has a sufficient number of sunbeds and cabanas to cater for guests (readily available)
Review - Artemis Deluxe Rooms, Milos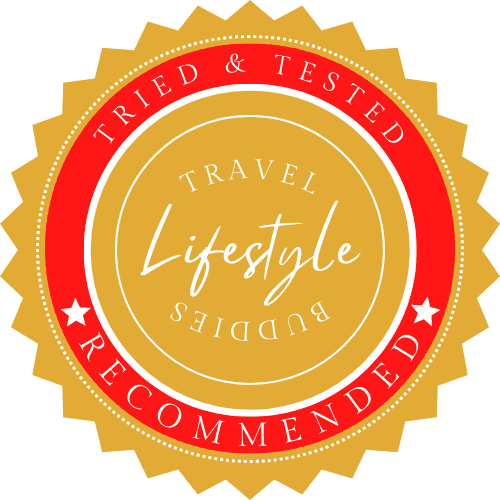 The review is intended to assist you in planning a trip to the Artemis Deluxe Rooms, Milos, Greece. We enjoyed this hotel for its outstanding hospitality and excellent location (directly on the beach).
We love the hotel's stylishly decorated rooms, fantastic ocean views, and favourite beach bar (Aqua Loca).
We highly recommend booking a signature suite (rooms 501-506 are the best) with a sea view and hot tub.
As explained in the introduction, the hotel is divided into three sections. The superior suites with private pools are not located in a holiday-friendly setting. Although the rooms are beautiful with lovely pools, one must be aware that they do look out onto the hotel parking area.
SUBSCRIBE to be first!
Subscribe to our blog to be notified of EXCLUSIVE deals from hotels, lodges, vendors, etc. limited to our followers. No SPAM!