Wenn Du über einen unserer Links etwas buchst oder kaufst, erhalten wir eine kleine Provision. Es entstehen Dir jedoch keine zusätzlichen Kosten. Danke, dass Du unseren Reiseblog unterstützt.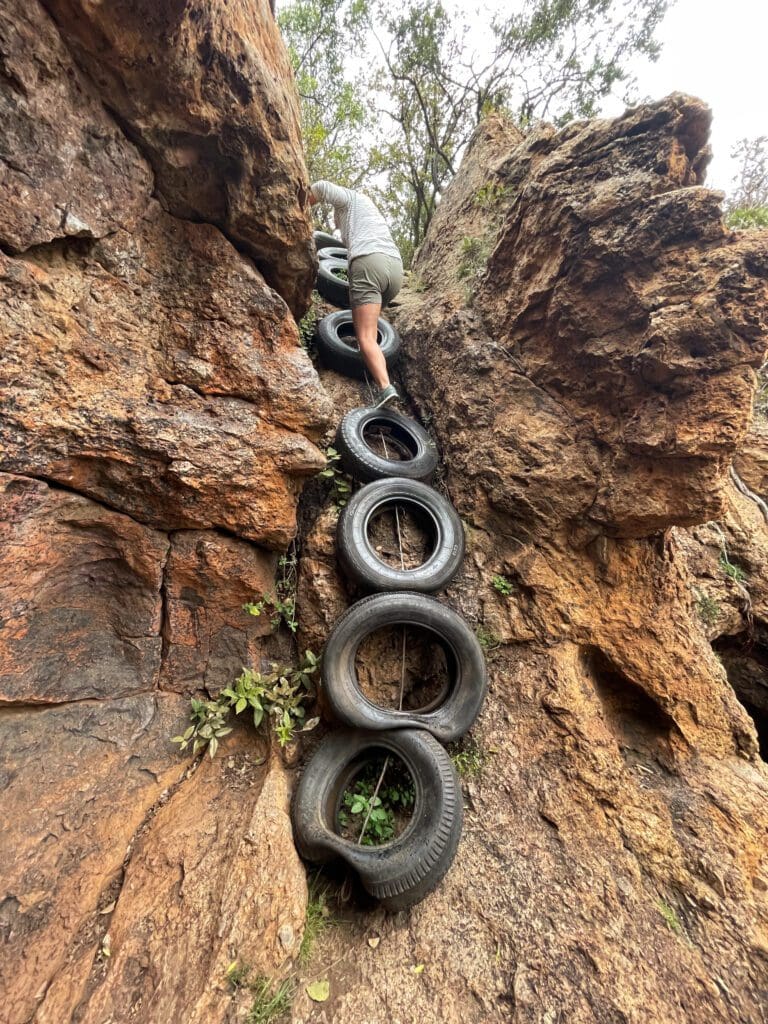 Johannesburg, Joburg, Jozi, or Egoli (meaning place of gold) as it is often referred to, once produced forty percent of the world's gold. It is the capital of the Gauteng province and the biggest city in South Africa. Since I was born and raised in Johannesburg, I often get inquiries about where to go and what to see on a short city visit to Johannesburg.
Johannesburg is not a popular holiday destination like Cape Town or Kwa-Zulu Natal. Most travelers make a short visit to Johannesburg while in transit or doing business.
Here are my recommendations for a two-to-three-day short visit to Johannesburg.
Here are my top 5 suggestions for a short city break in Johannesburg:
Moncasino Bird Park, Fourways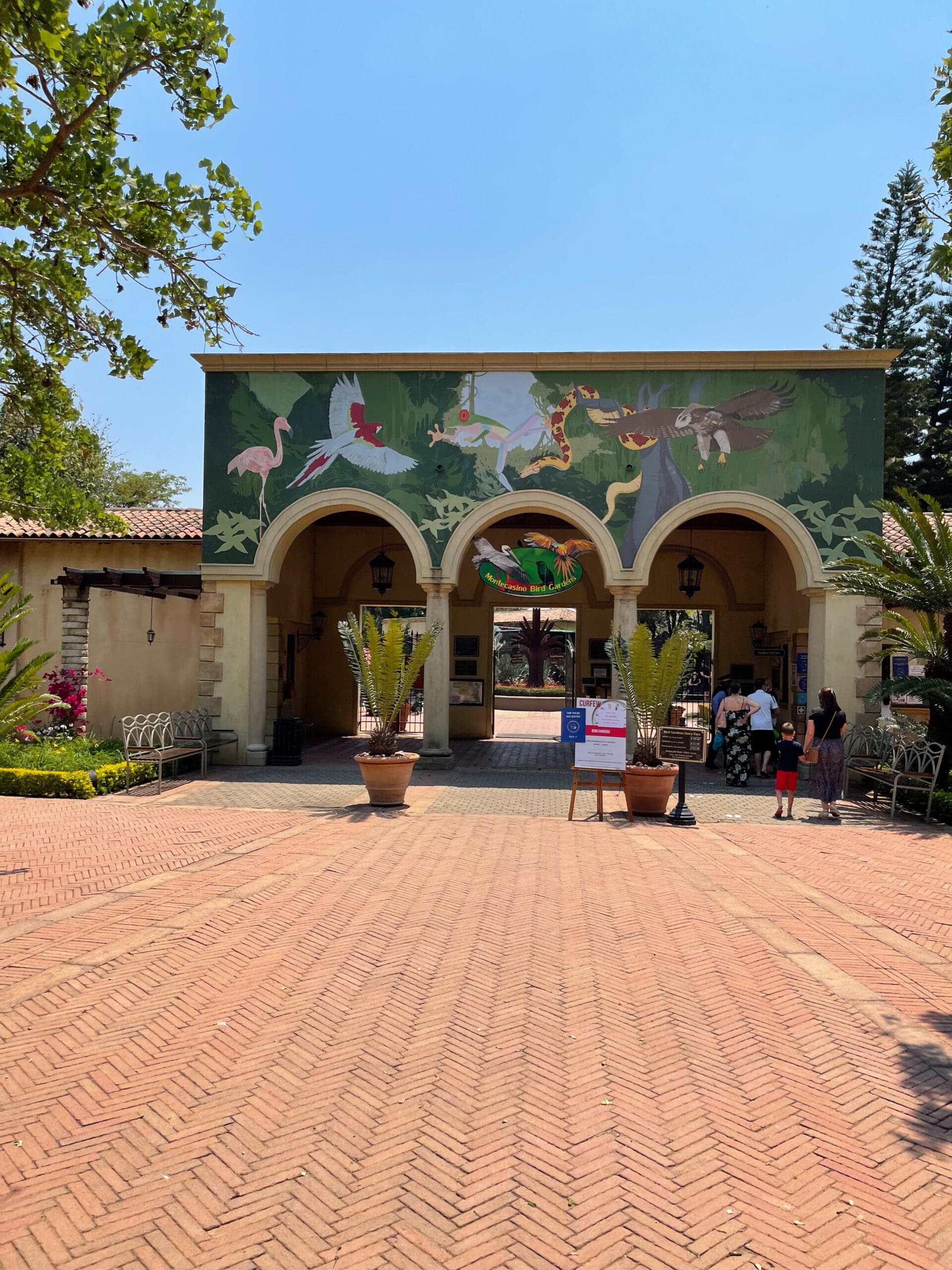 The Montecasino bird park and wildlife park in Fourways, Johannesburg is the only bird park of its kind in Africa. Visitors can stroll along elevated wooden walkways to explore walk-through aviaries with over 60 species of colourful birds including some rather rare and unique species of reptiles, and small mammals.
It is not only a great outing for bird enthusiasts but also for keen gardeners, like me, who enjoy getting inspiration from beautifully maintained gardens. The park hosts the largest and most unique collection of Cycads in the world with more than 750 plants from 37 different species.
During my visit in October 2021, I was filled with wonder watching the Eastern White Pelicans getting ready for breeding. You can view this incredible footage on our @travelbuddies_lifestyle Instagram page.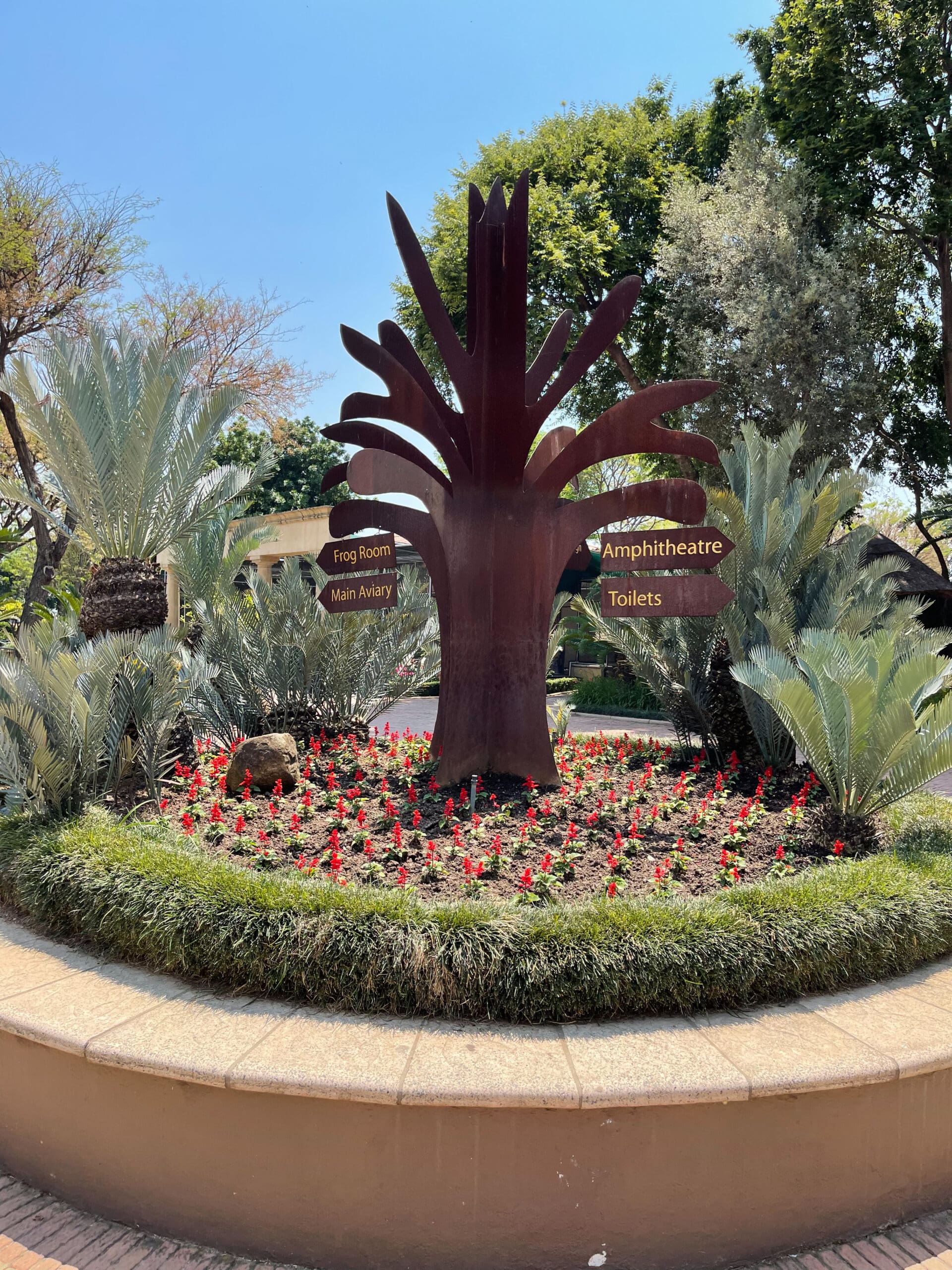 Lion and Safari Park, Hartebeespoort
The lion and safari park near Hartebeespoort is usually the first experience of Africa I enjoy giving to my international guests. The park offers visitors a self-drive experience through 1000 hectares of unspoiled terrain with lions, cheetahs, wild dogs, and other wildlife several antelope such as Giraffes, Zebra, Springbok, and Impalas.
In addition, the park also offers photographic tours, guided bush walks, interactions with Lion cubs, a Giraffe feeding, or even a big cat interaction. Over weekends, adventure seekers can enjoy the reserve's mountain bike trails, ranging from an easy 8 km ride to a more challenging 20 km ride.
There are no entrance fees, and visitors only pay for their selected activities.
For more information about their rates, please click here. The park has a restaurant that serves light meals and a super gift shop stocked with locally sourced African arts and crafts, jewelry, clothing, and souvenirs.
44 Stanley Avenue, Milpark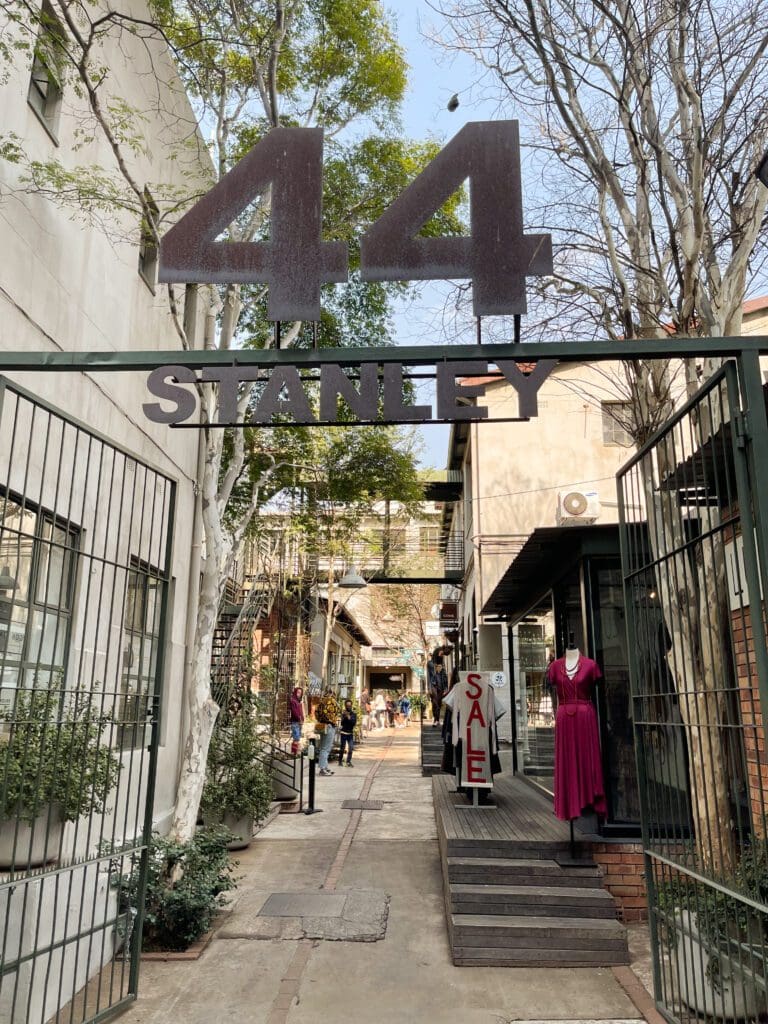 I have featured 44 Stanley Avenue, Milpark (Braamfontein Werf), previously on our Instagram page.  It is the perfect place to introduce international visitors to downtown Johannesburg. For me, 44 Stanley is the Joburg version of Old Biscuit Mill in Cape Town, but on a much smaller scale. Just like Old Biscuit Mill, this former 1930s industrial complex was transformed into a trendy creative space with art galleries, fashion designers, and independent boutiques.
There are many restaurants to enjoy a great meal, such as Bean there coffee company, Chocoloza, Even After All, Forest Gelato, La Pergola, Peachy, The Bioscope, and Salvation Café (my favourite)
4th Avenue Parkhurst offers world-class open-air dining experiences with some of the finest restaurants, designer shops, and independent boutiques in Johannesburg. 
Kolonaki Greek Kouzina, Hudsons Burger Joint, Liban Café, Nice of 4th, and The Fat Zebra, are just some excellent restaurants on the street.  However, our first choice is Modena. If you want to enjoy authentic Italian food, in a warm and inviting atmosphere, this is the place for you!
I am not a keen hiker, but I do enjoy being in the outdoors and experiencing the beautiful unspoiled nature. Therefore, Hennops hiking trails are on my list of suggested things to do in Johannesburg. The trail consists of three easy and fun sub-trails namely Dassie, Zebra, and Krokodilberg trail. The shortest route is Dassie, 2km, and the longest is Krokodilberg, 10 km. The trail has two unique features that I love, the suspension bridge and the cable car.
Contrary to the sky-scraper images people have of Johannesburg, it is a nature city due to its 17 nature reserves, 63 hectares of bird sanctuaries, and 1000 hectares of green space.
Interestingly, the city's abundance of trees (approximately 10 million) owned it the title of the largest man-made forest in the world.
We have year-round sunshine, daily clear blue skies, and mild Winters. Why not visit Johannesburg today and be mighty surprised?
These articles might also interest you